Products Sponsored by Total Wellness
Cranio Cradle
Our physical therapists often use Cranio Cradles to assist patients with pain management. You can purchase your own set of cranio cradles here by clicking on the website below. Total Wellness customers will receive a 10% discount by ordering through our website.
Essential Oils
We have a wide selection of Snow Lotus essential oils for sale at our center. Several of our essential oils are featured during our Mindfulness Meditation Course as they help enhance many of the techniques that our participants are learning and practicing during the course. The benefits of our selection of essential oils range from offering a calming sensation to working as an antibacterial agent and everything in between. For a list of the essential oils sold at our center as well as a detailed description of their benefits, please click here.
the Biomat Collection
The biomat collection offers an array of relaxation products including the biomat professional, bio-belt and bio-pillow. When you purchase an item from the biomat collection through Total Wellness, we offer a free wellness session valued at $125. To try an item from the biomat collection prior to your purchase, please call 608-825-6637 to set-up a free trial appointment. To learn more about the science and benefits behind the biomat, visit our webpage at www.MoveBreatheLive.com/biomat. To purchase an item from the biomat collection, call 608-825-6637.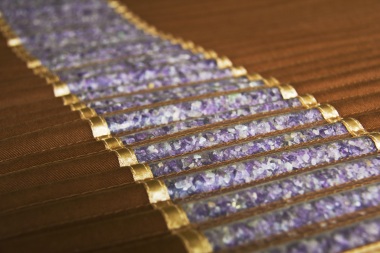 Biomat Professional
The biomat professional provides a relaxing experience with far-infrared rays that soothe deep into your muscles, helping to purify the body. By owning your own biomat professional, you can experience the benefits of the biomat at a time and place that is convenient to your busy lifestyle.
Mini Biomat
The mini biomat has the same powerful benefits of the biomat professional in a smaller, easier to transfer size.
Amethyst Pillow
The amethyst pillow supports the head and neck while providing benefits through the use of amethyst crystals and black tourmaline.